VATS
Winemaking containers are essential to the sensorial definition of all of our wines. At Bodega del Abad we use stainless steel vats, tapered for red wine and cylindrical for white wine. As well as two big 20,000-litre vats we have two isothermal tanks with a capacity of 10,000 litres and five with capacity of 5,000 litres. We have a 3,000-litre barrel-vat for Carracedo vintages and a concrete refining vat for the maturation of Tesin de la Campana.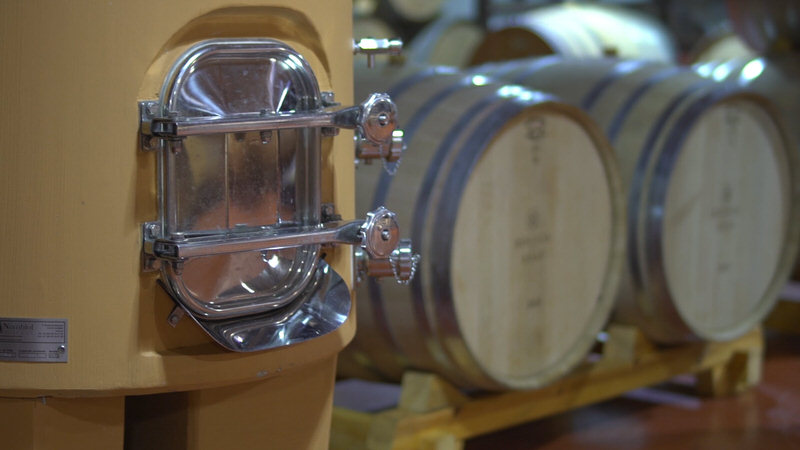 STORAGE AND BOTTLING
The stores at Bodega del Abad are located between the vat halls and the bottling line, isolating these facilities. Our bottling line allows us to work quickly, albeit in accordance with all health and safety standards.
CELLAR
Bodega del Abad has an outstanding climate-controlled underground cellar containing over 500 French-oak barrels in which our wines mature until they reach optimal condition for bottling. In a space of 700 m2 and with advanced temperature and humidity control, our wines age in contact with wood in a controlled and safe manner, allowing us to make vintages of great quality and consistency year after year.