We have 35 hectares of our own vineyards, of the mencía and godello varieties, located in the most select winegrowing district of El Bierzo: the heights of Valtuille de Arriba and Villafranca del Bierzo.
Our vines grow on steep high slopes in a terroir made up of a mix of gritty soil, quartzite and slate.
From the winery we select the best vineyards of other local growers, monitoring every aspect of winegrowing from winter pruning to harvesting. In summer the ripening of grapes is also closely monitored, allowing us to set the right moment for the harvest as the grapes reach an optimal state for the start of winemaking.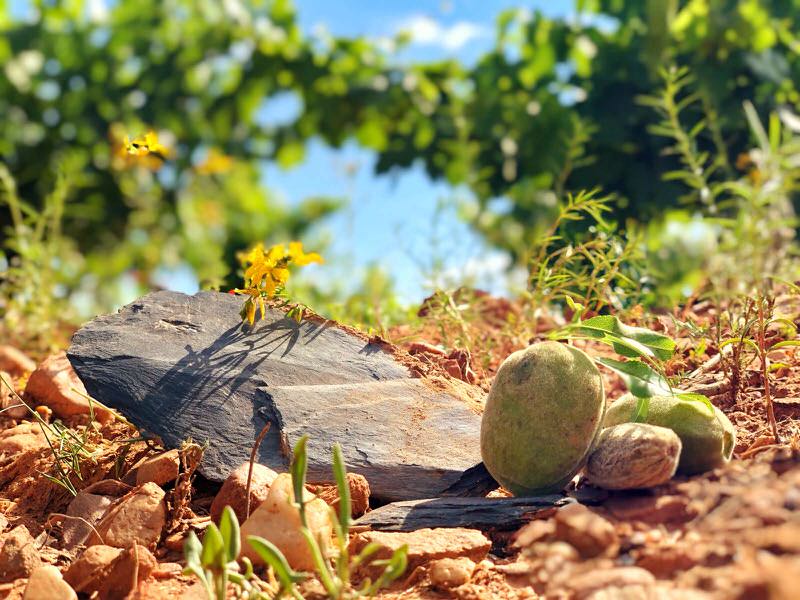 TERRAIN
 The convoluted intermontane terrain of El Bierzo causes the area to enjoy a highly peculiar microclimate, mild and sub-humid, determined by the association of Atlantic and Mediterranean influences and with pleasanter temperatures than in the adjoining regions, with no extremes or late frosts. The annual average temperature is some 12.4°C, and in summer there is an average of 22°C. This means the grape harvest is earlier than for other Castilla y León designations and that our red wines are smoother and velvetier, with fine legs.